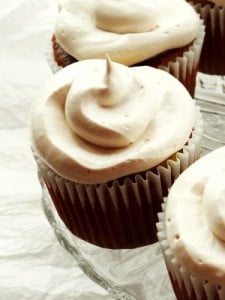 Prep time:

30 min

Cook time:

30 min

Serves:

makes 12 cupcakes
Ingredients
For the cupcakes:
150 g unsalted butter
150 g caster sugar
3 medium eggs
150 g self-raising flour
2 lemons, both zested and 1 juiced
60 g lemon curd
For the meringue:
1 egg white
100 g caster sugar
For the glaze:
1 lemon, juiced and zested
75 g caster sugar
150 g icing sugar
Method
1. For the cupcakes: Preheat the oven to 160C/140C fan/gas 3. Cream the butter and caster sugar together until light and fluffy. Add the egg to the mix a little at a time, alternating with a spoon of flour to prevent the mix from curdling. Add the lemon juice and zest and followed by a spoon of flour. Add any remaining flour before giving it a thorough mix.
2. Fill 14 cupcake cases a third full with the batter mix. Using a teaspoon, create a small indent in the centre of the batter in each case. Spoon a dollop of lemon curd into the centre of each case before continuing to fill in, around and on top with batter until about three quarters full.
3. For the meringue: Whisk the egg white into soft peaks. Add the caster sugar and whisk until stiff peaks. Transfer the meringue to a piping bag fitted with a nozzle of your choice. Ensuring that the batter is as flat as possible, pipe the meringue in place on top of the cupcake batter. The meringue will expand when baked so it's best to pipe a little less than you think it requires and to also pipe it slightly shy of the edge of the cupcake. Bake for 30 minutes, or until both cake and meringue are golden. Leave to cool.
4. For the glaze: Put the lemon juice, zest and sugar in a pan and heat until the sugar has dissolved. Allow the sugar syrup to cool before whisking in the icing sugar.
5. Serve with a little of the glaze spooned over the meringue tops or in a small bowl on the side.
Lemon Meringue Cupcakes

,
(Visited 683 times, 28 visits today)
Comments
comments